Efficient and secure operation device for
installation and removal construction.
Safe method for diving work.

Independent drive 3 claw hydraulic grab can lift up large and small size of wave dissipating blocks and makes no-man remote operation possible.
Features

● By remote operation, no man stand around the blocks and makes safe operation.

● Able to remove wave dissipating block with low noise and vibration.

● Securely grab obstacles without dropping off by holding the obstacle with powerful 3 hydarulic cylinder.

● Capacity of lift up to max 80 ton.
Applicable to various kinds of block with varioud position.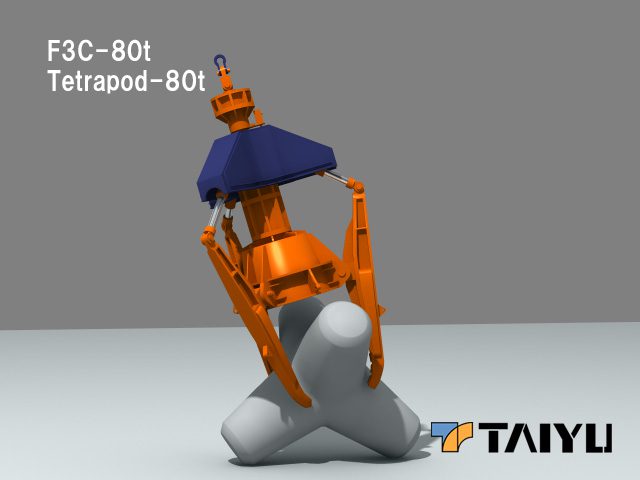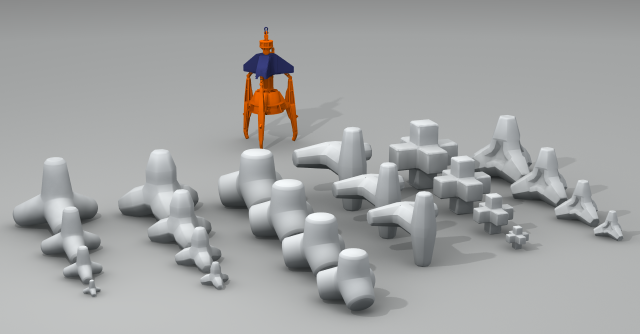 Prototype model demonstration video
F3C conceptual movie
F3C GPS guidance conceptual movie